Absent Friends: Gone, But Not Forgotten.
---
Harold R. Devies
Staff Sargeant, U.S. Army Air Force Ordinance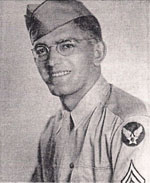 Harold graduated from Marlboro Twp. High School in 1939 and attempted to enlist in the Ohio National Guard in 1940. He needed his mom's approval and she wouldn't give it so in November of 1940 he went to work for the Natural Gas Co of W.V in Alliance and retired 43 years later.

However, on his 21st birthday, July, 1942 he registered for the draft but was deferred until October 1942 when he was finally inducted. From there he was sent to Ft. Hayes, Columbus, OH for processing.His 1st assignment was to the Army Air Force Ordinance Depot at Municipal Airport in Baltimore, MD. After spending 3 months in combustible engine repair school at Camp Holabird, Md, he went back to Baltimore.

Sometime in 1943 he was sent to Camp Springs, near Upper Marlboro, MD to a new Air Force base (it is now Andrews Air Force Base. His next assignment was to NCO school at Ft. Lee VA then back to Camp Springs to work in automotive repair until late 1944. He applied for OCS and was accepted but didn't make the grade to become an officer.

January of 1945 found him going from Aberdeen Proving Grounds in MD to Indiantown Gap PA for 3 weeks, then on to Jackson Barracks in New Orleans, LA for a month. In Feb 1945 he was sent to the Panama Canal Zone to help give relief to soldiers who were being returned to the US for discharge. There was an overnight stop at Guantonimo Bay to refuel and sailors were permitted shore leave.

In Panama he worked in a warehouse which provided the army with tools and equipment to repair war armaments. War ships were passing through the Panama Canal frequently. He saw the "Ben Franklin" with multiple shell holes in the flight deck. The battleship USS Missouri became stuck in the locks at Miraflores and it took 9 hours to dislodge the "Mighty Mo" before she could pass on into the Atlantic Ocean.

In January 1946 it was his turn to head home. Within 48 hours after docking he was on a train to Camp Atterbury IN where 2 weeks later he was heading home with his discharge papers in his hands. The month of February 1946 found him getting re-acquainted with civilian life, family and friends.

In March, Lt. Mary Umberger, an Army Nurse who had been in the ETO for 10 months arrived home and accepted an engagement ring. They were married and had 3 children. Their one daughter is a LPN and their only son who is a Gulf War Veteran retired after serving 20 years in the Air Force Medical Corps.

---
James Liverett
Corporal, U.S. Army
Jim served from 1971 to 1974. He obtained the rank of corporal and served two years in Germany.
---
Leon W. Stalder
Petty Officer 3rd Class, U.S. Navy
Leon served in the Navy from Oct. 1955 to Oct. 1961. He was a Petty Officer 3rd Class and served at N.A.S. Quonset Point, Rhode Island. He was with the VAW-12 Aviation Squadron aboard the U.S.S. Tarawa.
---
Robert Wareham
Master Sergeant, U.S. Army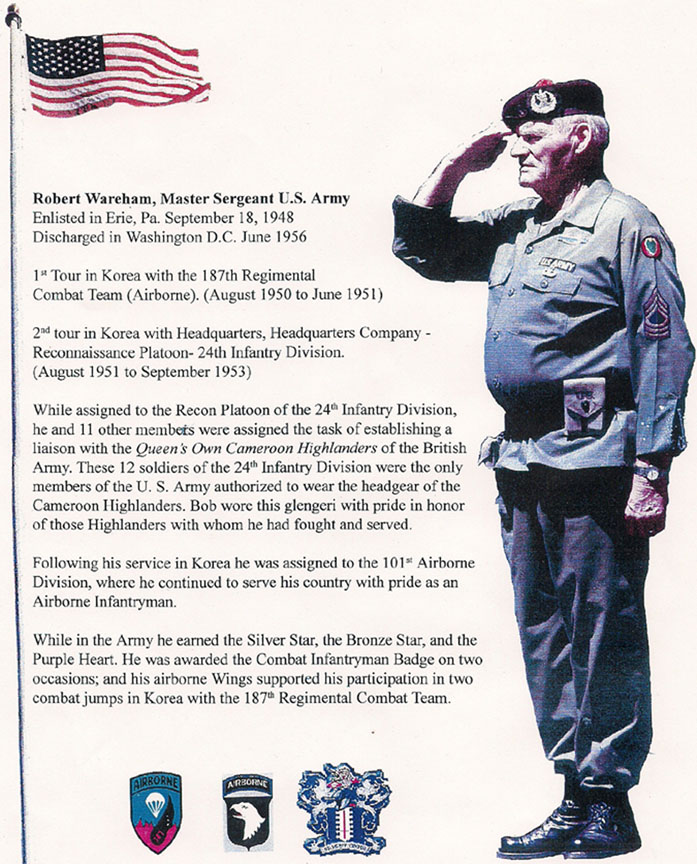 ---
GOD BLESS THE USA!!!
If you would like to add service personnel to this area please Contact the Webmaster.